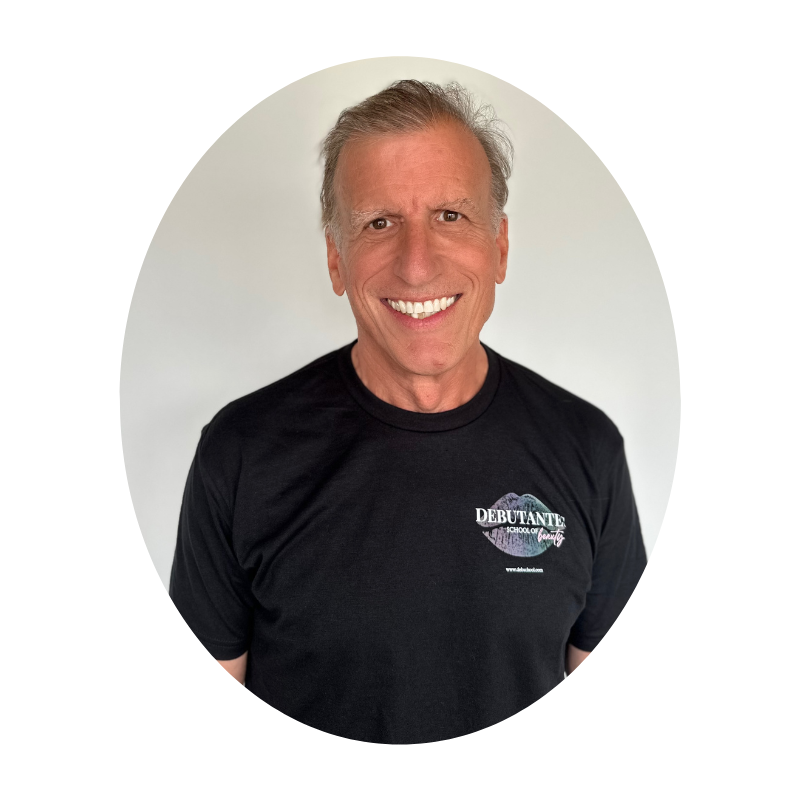 Tom
Meet Tom, our Team Leader. His goal from the initial crazy idea of using a movie theater for our facility was to create a new kind of beauty school. The question from the start was and continues to be "How should we do this if our singular goal is to develop the highest possible caliber of beauty professional"? The most critical element required the building of a team of committed educators and support staff that shared this goal and who would work with skill and passion to bring it about. You are able to meet that team here online and, we hope, in person when you come to Debutantes as a prospective student or client. Tom's goal at Debutantes School is to make a positive difference in the lives of others by first helping them to recognize their own unique giftedness and then to develop those gifts to the fullest extent possible using the resources the school has to offer. Tom's favorite way to experience the world outside of Debutantes School is from the seat of a bicycle enjoying the sights sounds and smells of this world with which we have been blessed.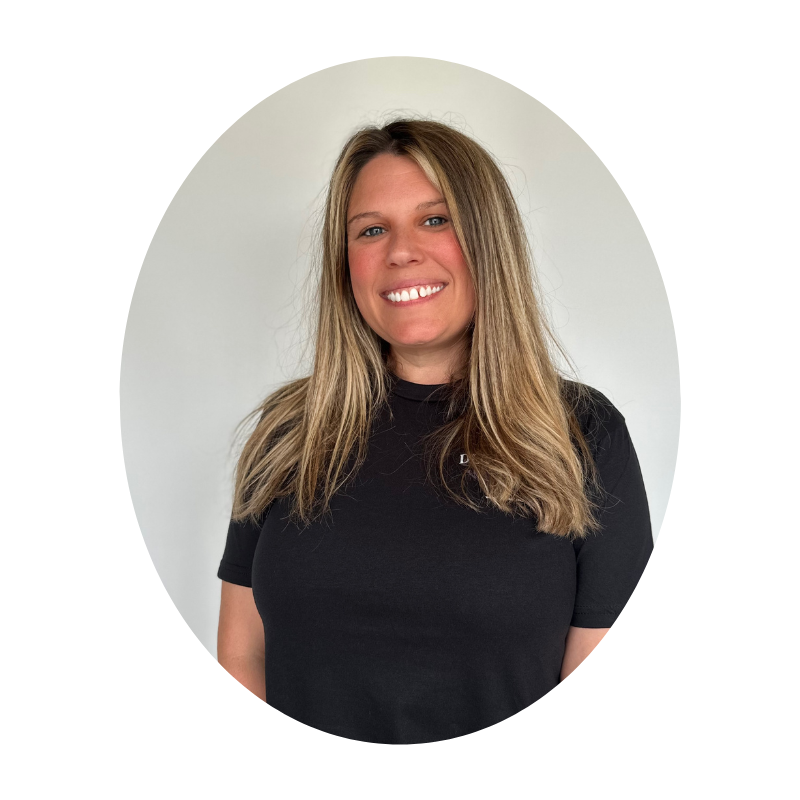 Becky
Meet Becky, our Accreditation Specialist. Debutantes School of Beauty is currently accredited through the National Accrediting Commission of Career Arts and Science (NACCAS). Accreditation means that our school has met and continues to meet national standards of educational performance which is consistently monitored to ensure compliance. Becky co-founded Debutantes School and operated as our Managing Director from 2009 until the summer of 2023. Becky now spends her time balancing a part time career at Debutantes School as well as Studio One Salon and Spa, but her focus has shifted to raising her two daughters, Maddie (8) and Sadie (5). When Becky isn't working, she's playing pretend travel agent while planning traveling adventures that allow her to spend quality time with her husband Eric and children. Becky enjoys popping into the school to help when needed, so feel free to say hello when you see her around.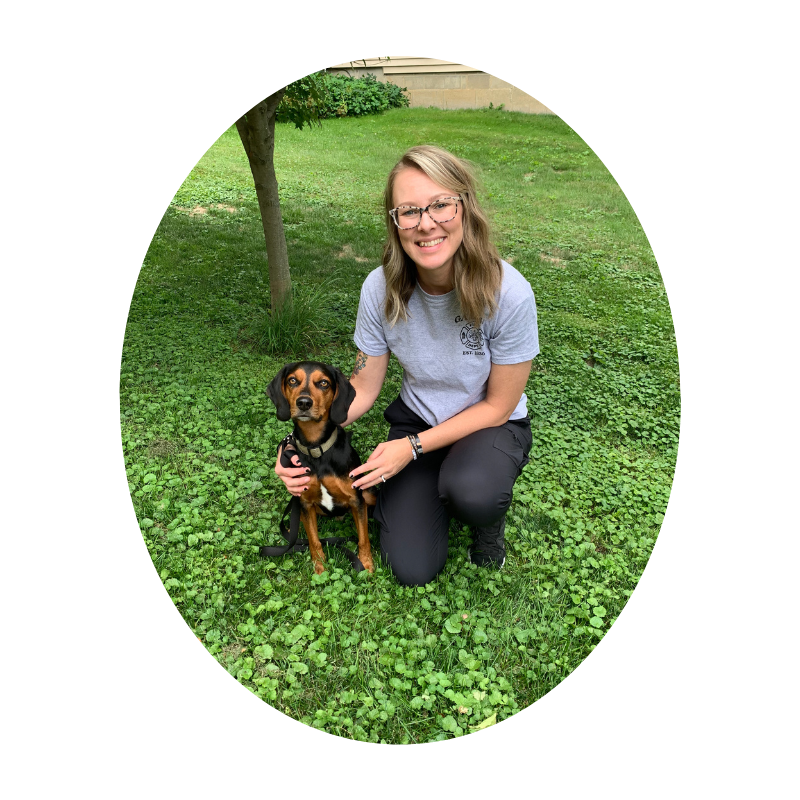 Stephenie
Meet Stephenie, our vibrant Front Desk Operations Manager who brings a ray of sunshine to the workplace every day. With a heartwarming love for her dog Reggie, she knows the true meaning of loyalty and compassion, which shines through in her interactions with colleagues, students and clients alike. With an impressive 18 years of customer service experience, Stephenie has mastered the art of making people feel welcome and valued. Her warm personality and genuine care for others create an atmosphere of positivity and teamwork, making her an invaluable asset to the team.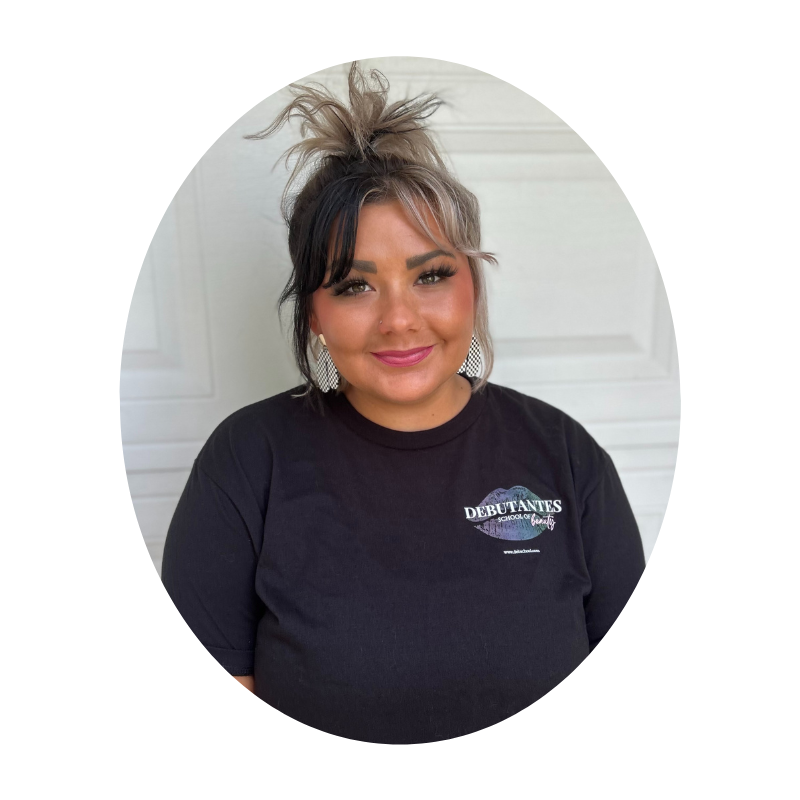 Becca
Meet Becca, one of our educators. She has been in the beauty industry for 8 years now, and felt it was time to share her skills with others and go into education. Becca thrives off positivity and working with others. The best part of this industry is making people feel the most beautiful selves, and getting to pass on that passion to students. Outside of work, Becca is super social and is always up for an adventure. You can find her shopping, flying to a new place for a quick weekend trip, or taking her cat for walks in his stroller!! She loves to express herself through her sense of style and loves all things fashion. If you get to interact with Becca, you will quickly learn she is very passionate about not only the beauty industry, but also with energy and patience through her teaching methods. Her goal is to be a positive impact on this next generation of cosmetologists, and leave a little sparkle.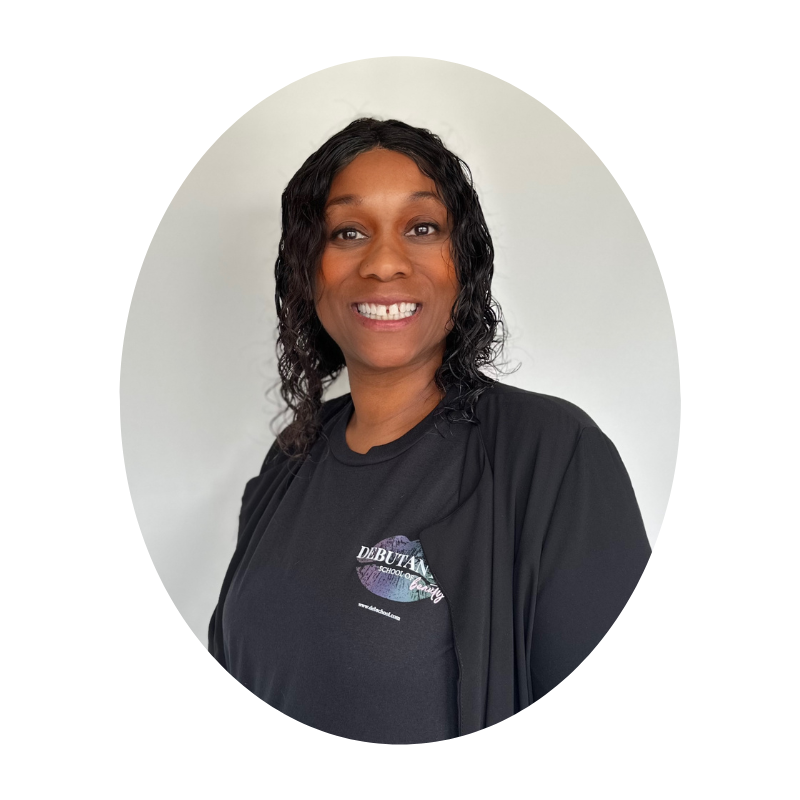 Tanisha
Tanisha spent her early years training in the beauty industry, for over 20 years working in full service salons and spas, this is where Tanisha, learned that the career of Cosmetology was the best career choice as well as life changing. While working behind the chair she developed confidence with a team of incredibly talented diverse stylist, Tanisha was able to build a lucrative clientele, soar her career from an entry level designing stylist, to senior stylist, finally to master stylist, continuing on to becoming the top rebooking master stylist earning accolades in high service sales, such as; hair coloring, haircutting, braids, locs, and hair extensions. In addition to a very successful salon experience Tanisha went on to enter contests and competitions, editorial commissions for magazine covers, as well as a platform artist at the American Beauty Show! Training and Education in the beauty industry has always been Tanisha's focus, she went on to be trained and certified in Redken, Mazani, Paul Mitchell, and certified by Lash Addict for lash extensions. Striving for more, Tanisha wanted to reach and teach individuals coming into the beauty industry, Tanisha became a licensed cosmetology teacher in the state of Illinois, in 2009. Teaching for 10 plus years, she achieved teacher of the month, along with countless hours of continuing education hours with the state of Illinois.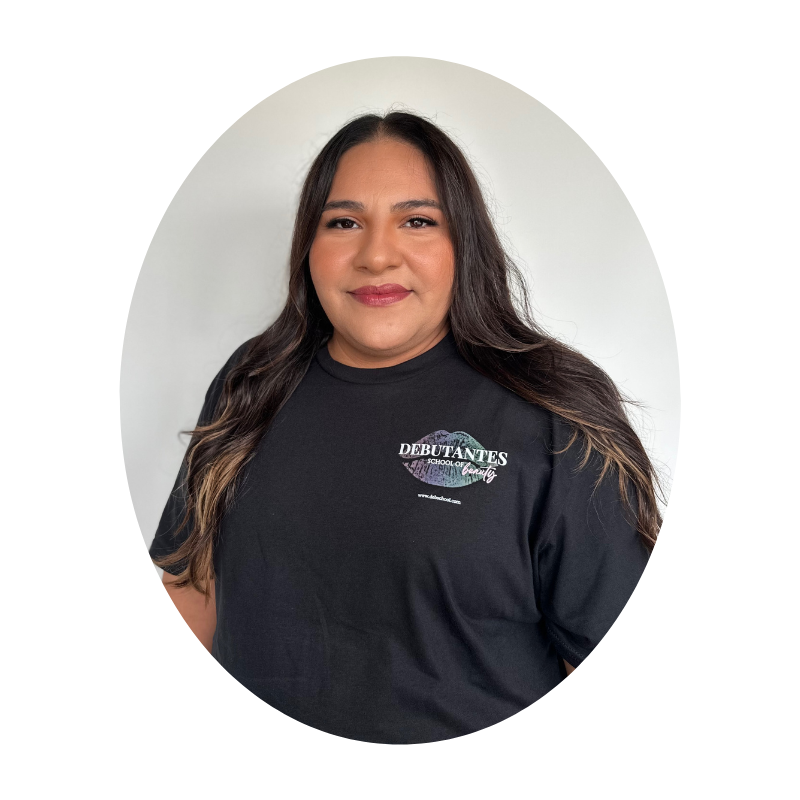 Ana
Meet Ana our dedicated Esthetics Lead Instructor with a glowing passion for both the beauty industry and the art of teaching. As the Esthetics Lead Instructor, Ana is committed to nurturing the next generation of skincare professionals. Her enthusiasm for teaching shines through as she shares her extensive knowledge and expertise with aspiring estheticians, guiding them to develop their skills and find their own creative flair within the industry. Outside of her professional life, Ana's heart belongs to her fur babies, Michi and Leo.. Just as she nurtures her students' growth, Ana wholeheartedly cares for her furry companions, creating a loving and nurturing home for them.