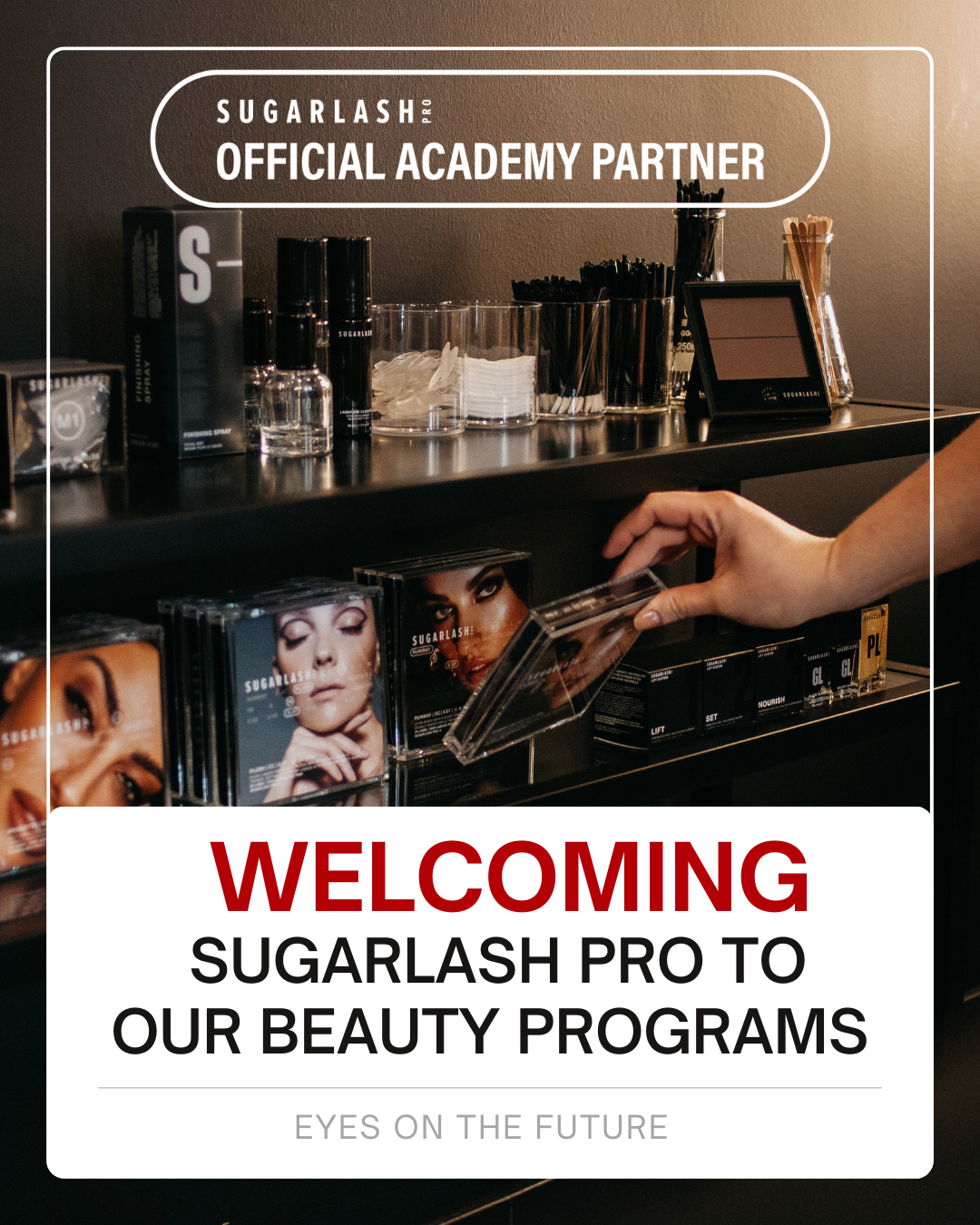 EXCITING PARTNERSHIP ALERT
Exciting Partnership Alert: Welcoming Sugarlash Pro to Our Beauty Programs
We're thrilled to announce a groundbreaking partnership that is set to transform the world of beauty education. In 2024, our Cosmetology and Esthetics programs will take a giant leap forward with the inclusion of comprehensive training in eyelash extensions, made possible through our exciting collaboration with Sugarlash Pro.
Eyes on the Future: Expanding Horizons
At Debutantes School of Beauty, we have always been dedicated to offering the highest quality beauty education. With this new partnership, we're taking a leap into the future, recognizing the increasing demand for skilled professionals in the art of eyelash extensions. We understand that beauty trends evolve, and we're committed to staying ahead of the curve.
Why Eyelash Extensions?
Eyelash extensions have gained immense popularity in recent years, and it's easy to see why. They provide a quick and dramatic transformation, enhancing the natural beauty of the eyes. Women and men across the world are seeking trained professionals to achieve this striking look, and we're here to answer that demand.
Sugar Lash Pro: The Pinnacle of Lash Excellence
Our choice to partner with Sugarlash Pro is a testament to our commitment to excellence. Sugarlash Pro is renowned for their high-quality products, advanced training, and continuous innovation in the field of eyelash extensions. Our students will be learning from the best in the business, ensuring they acquire the skills and expertise needed to excel in their careers.
What to Expect in Our New Curriculum
Starting in 2024, our Cosmetology and Esthetics programs will include comprehensive training in the art of eyelash extensions. Students will learn the techniques, safety protocols, and industry insights that will set them apart in the field. Whether it's creating natural looks or bold, glamorous lashes, our curriculum will cover it all.
Your Future Awaits
This partnership is more than just a collaboration; it's a promise to our students. It's a promise that they will receive a cutting-edge education that prepares them for success in the ever-evolving beauty industry. The future is bright for our students, and we're thrilled to be a part of their journey.
Stay tuned for more updates on our exciting new curriculum and our partnership with Sugarlash Pro. Your future in beauty begins here! Learn More
*Disclaimer: All information is subject to change based on the latest developments and curriculum updates. Contact Debutantes School of Beauty for the most accurate and up-to-date information.